Day 1 :
Track 1: Anotomical Pathology
Track 2: Clinical Pathology
Track 3: Dermatopathology
Track 4: Renal pathology
Track 5: Veterinary Pathology
Track 6: e-Pathology
Location: Texas-C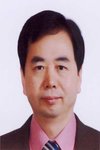 Chair
Michael Arnold
Nationwide Childrens Hospital, USA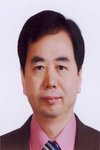 Co-Chair
Rui-An Wang
The Fourth Military Medical University, China
Session Introduction
University of Texas Medical Branch at Galveston, USA
Time : 13:25-13:50
Biography:
Dr. Bin Gong has completed his MD and Ph.D. at the age of 29 years from the Second Military Medical College in Shanghai, China and Postdoctoral studies at the University of Texas Medical Branch at Galveston. He is an Assistant Professor in the Dept of Pathology and theDirector of Experimental Pathology and sncRNAomicscore at the Galveston National Laboratory at the UTMB. He has published more than 25 papers and has been serving as an editorial board member of reputed journals.
Abstract:
Microvascular endothelial barrier dysfunction is the central enigma in rickettsioses. Angiogenin (ANG) is one of the earliest identified angiogenic factors, of which some are relevant to the phosphorylation of VE-cadherins that serve as endothelial adherens proteins. Besides its nuclear role, ANG is thought to play a cytoplasmic role, owing to its RNase activity that cleaves tRNA to produce small RNAs. Recently, such tRNA-derived RNA fragments (tRFs) have been shown to be induced under stress conditions. All these observations raise an intriguing hypothesis about a novel cytoplasmic role of ANG, which is induced upon infection with Rickettsia and generates tRFs that may play roles in rickettsioses. C3H/HeN mice were infected intravenously with a sublethal dose of R. conoriifor IFstudies of R. and ANG.HUVEC cells were infected with R. conorii before incubation with 1microgm/ml ANG. HUVEC samples were subjected to IF, exogenous ANG translocation, endothelial permeability, and immunoprecipitation phosphorylation assays. To identify small non-coding RNAs (sncRNAs) upon rickettsial infection, RNAs from pulverized mouse lung tissues and HUVECs were subjected to library preparation and deep sequencing analysis using an Illumina 2000 instrument. Identified sncRNAs were confirmed by Northern hybridization, and their target mRNAs were predicted in silico using BLAST and RNAhybrid programs. We have demonstrated endothelial up-regulation of ANG, co-localized with rickettsial infection in vivo. We also have provided direct evidence that rickettsial infection sensitizes HUVECs to the translocation of exogenous ANG in a compartmentalized pattern at different times post-infection. Typically, exogenous ANG translocates into the nucleus at 24 hrs and to the cytoplasm at 72 hrs post-infection. The ANG cytoplasmic translocation enhances phosphorylation and destabilization of VE-cadherin and attenuates endothelial barrier function. Of note, deep sequencing analysis detected tRFs, mostly derived from the 5'-halves of host tRNAs, that are induced by ANG. Northern hybridization validates the two most abundantly cloned tRFs derived from tRNA-ValGTG and tRNA-GlyGCC, in both mouse tissues and human cells. Bioinformatics analysis predicted that these tRFs may interact with transcripts associated with the endothelial barrier, the host cell inflammatory response, and autophagy. Our data provide new insight into the role of compartmentalized ANG during SFG rickettsioses, and highlight its possible mediation through tRFs.
Emory University Hospital, USA
Time : 13:50-14:50
Biography:
Gabriela Oprea-Ilies has a medical degree from The Institute of Medicine and Pharmacy, Bucharest, Romania. She completed pathology residency at the University of Minnesota, Twin Cities and Cytology fellowship at Emory University, Atlanta, GA. She studied breast cancer with Dr. Schnitt, Collins and Mallory, in Boston. Currently she is a pathologist, Assistant Professor and Principal Investigator of the breast tissue bank at Emory University, Director of the Immunolab at Grady Memorial Hospital and Adjunct Professor at Georgia State University. She has published in reputed journals, has been reviewing papers and serving in the editorial board member of repute.
Abstract:
Breast cancer remains a common cancer diagnosed in women. Its treatment is currently determined by expression of predictive and prognostic markers ER, PR and HER2. More than 50% of breast cancer are ER+/PR+/HER2- and have the best prognosis, due to effective targeted hormonal therapies and a more indolent clinical course. The two HER2+ subtypes represent approximately 20% of breast cancer and prior to targeted therapy, had some of the worst prognosis. The TNT (triple negative tumor) defined as ER/PR/HER2 negative, comprise 10-30 % of breast cancers. It has recently emerged as a highly aggressive subtype arising in younger women, prevalent among some ethnic groups (African-American (AA) and Hispanics) and with no available effective targeted therapy using unsupervised gene clustering TNTs may be further subcalssified (basal-like, claudin low, p53 mutated BRCA1 associated etc.), mirroring the different histopathologic appearance, with a range of prognoses and responses to treatment. At molecular levels they show differential expression, by race, of basal cytokeratin, stem cells markers, claudins, growth factors and proliferative genes. In AA women these tumors show signs of aggressivity: clinically are larger at presentation and have a poor outcome; at molecular level they show higher proliferation activity and p53 expression. The high prevalence of TNT, with their accompanying poor survival and unique protein expression patterns, among younger women and particularly younger AA women suggests varying differences in gene-environment. This difference between the TNTs in different ethnic groups is of interest in view of their different biologic behaviors, indicating the need for personalized therapy.
Meenakshi Mission Hospital & Research Center, India
Time : 14:15-14:40
Biography:
Anil Malleshi Betigeri is currently working as Chief of Laboratory services "Meenakshi Mission Hospital & Research Center". Meenakshi Mission Hospital & Research Center (MMHRC) is a SRTrust-run hospital, which caters people in and around Madurai District. For the past 25 years the Laboratory services of MMHRC, has been the pillar of strength, keeping best interest of patient first in mind. The presently, our 850 bed multispecialty hospital runs on the smooth integrated quality tract set between clinical information and laboratory data. Laboratory services of MMHRC got accredited for department of Biochemistry and Hematology. Laboratory services of MMHRC are supported by computerized information, advanced scientific technology and Quality management system. In the past he has worked as consultant Histopathologist in various government & private organization. In these organizations, he has implemented quality standards in Anatomic pathology as per national accreditation requirements. He was initiated & coordinated tumor board meetings, mortality meetings and various research projects. He has been reviewer in two journals and publications (International & National), including an e-Book (Quality design in anatomical pathology) to his credit so far. Considering patient's safety, he has always felt the need to work with multidisciplinary team to solve problematic cases. It is important for us to make our colleagues know what criteria/terminology we use by mutual consensus. In developing country like India, where Healthcare is undergoing transformational change, it is important for us to incorporate regulatory standards to provide quality patient care. He believe "Healthcare as an Industry, which needs regulation. Caring of patients needs Human touch; our professional success depends on how effectively we co-ordinate as a team"
Abstract:
In developing countries like India, accreditation is still a voluntary, rather a mandatory process. External Quality Assurance Schemes in Surgical pathology are still at nascent stage. Most pathologists (and few other clinicians) probably subconsciously accept intra/inter observer bias in practicing this subjective specialty. However, they usually overlook it; partly because they have no secure alternate quality assurance methods to cost effectively substitute locally standardized customer satisfaction benchmarks. In this, art of practicing science, it is important to highlight that, if morphological features cannot be reliably, reproducible and quantified by group of fellow pathologists, any conclusion that is clinically important is almost meaningless and, at worst misleading. Presently there is more frequent case consultation and discussion through electronic media, than ever before. But, still uniformity in diagnostic terminology, grading systems, and criteria across all the pathologist community is yet to be achieved. Greatest fear of such audit is the manipulation. Finding deficiency and correcting that deficiency do not necessarily go together. However, if a solution is found, outcome in the experience gained by fellow pathologist are many fold and invaluable for visible practice of evidence based medicine. Here in we discuss role of internal audit in creating good working environment by collective decision making, team work mentality, formulating local policies and procedures with common goal of quality patient care.
Gungor Cagdas Dincel Gumushane University Laboratory and Veterinary Health Program, Turkiye
Time : 14:40-15:05
Biography:
Gungor Cagdas Dincel has completed Doctor of Science in Veterinary Medicine, Doctoral Thesis: \'Apoptosis of Central Nervous System in Border Disease Infected Small Ruminanats\'. His main research area has been so far Experimental Toxoplasmosis in laboratory animals. He mastered the techniques such as immunohistochemistry, cell culture and molecular pathology. He is the Head of Veterinary department and College Vice Director as a Asistant Professor of Siran Mustafa Beyaz Vocational High School since 2012. He is responsible for the Immunopathology Laboratory of the Gumushane University. His fields of research - pathologies of the central nervous system. He had published five papers in reputed journals.
Abstract:
Toxoplasma gondii is an intracellular parasite with the potential of causing severe encephalitis among immunocompromised human and animals. The aim of this experimental study was to investigate the immunomodulatory and immunopathological role of Nitric oxide (NO) in central nervous systems and the consequences of the cellular responses protect against Toxoplasma gondii. Mice were infected with ME49 Strain Toxoplasma gondii and levels of endothelial, neuronal and inducible nitric oxide synthase (eNOS, nNOS, iNOS), Glial Fibrillary Acidic Protein (GFAP) and Neurofilament (NF) were examined in brain tissues by immunohistochemistry, during the development and establishment of a chronic infection at 10 days, 1 and 2 months post infection. Results revealed that the levels of eNOS (p<0,05), nNOS (p<0.05), iNOS (p<0.05), GFAP (p<0.01) and NF (p<0.05) were remarkably higher in Toxoplasma gondii-infected mice than in uninfected controls mice. In this study 10 and 30 days after inoculation data indicating that NO not only a potential neuroprotective role for immunoregulatory and immunopathological but also might be a molecular trigger of bradyzoite development. Furthermore, this findings were shown that expressed of NO origin is not only inducible nitric oxide synthase but also endothelial and neuronal. We demonstrated that cerebellar cells especially astrocyte and microglia activation is a significant of Toxoplasma encephalitis. In addition to these comments, expression of NF might give an idea of the progress of the disease.
Islamic Azad University, Iran
Time : 15:05-15:30
Biography:
Farhad Ahmadi was born in Kurdistan province, Sanandaj city, Iran. He has completed his B.Sc. and M.Sc. from Tehran University and Isfahan University of Technological (IUT), and Ph.D. from Islamic Azad University. At present, he is one of the scientific members in faculty Agricultural, Department of Animal Science, Islamic Azad University, Sanandaj, Kurdistan, Iran. Some of title and activity:
1. Published further 15 scientific papers in the animal science background, major nutrient nanoparticles inpoultry nutrition. 2. Participation in 12 international scientific meeting as conference, symposium etc. 3. Compilation a book entitled "Recording economic traits in Dairy and beef cattle" 4. Head of Department of Animal Science, five time from 2000 to now 5. Head of Agricultural Faculty 2004-2005. 6. Dean of Research center of poultry and dairy cattle 2005-2009 in Azad University, Kurdistan branch. 7. Member of PSA and WPSA branch of USA and IRAN, respectively.
Ph.D. thesis: Investigation dietary nutrient nanoparticles in broiler nutrition Interest's research: Nanoparticles nutrients, Medicine plants, Immune system, Oxidative enzymes
Abstract:
This trial was carried out to investigate the effect of dietary zinc oxide nanoparticles (Zno-NPs) on the liver enzymes and some blood parameters from hatch to 14 days of broiler age (1-14 days). Experiential diets were including: T1 (control and without Zno-NPs) and T2, T3, T4 and T5, provided by supplementation basal diet with 30, 60, 90 or 120 mg of Zno-NPs/kg, respectively. Three hundred one-day-male broilers (Ross-308) distributed in a completely randomized design (CRD) was composed of five experimental groups, four replicate and 60 chicks in each experimental pen. Results indicated that dietary Zno-NPs had significantly increased total antioxidant capacity (TAC) (P<0.05), activity of supper oxide dismutase (SOD) (P<0.05) and glutathione peroxidase (GPx) (P>0.05) in comparison with control group in comparison to control and other treatments. As well, malondialdehyde (MDA) concentration decreased (P>0.05), although no statistically significant. The level of serum alkaline phosphatase (ALP), Aspartate transferase (AST), alanine transferase (ALT), and lactate dehydrogenase (LDH) enzymes activity decreased (P>0.05), especially, in birds fed diet supplemented with 60 (T3) and/or 90 (T4) mg of Zno-NPs compared to control treatment. In conclusion, results of present research suggested that Zno-NPs may be improved oxidant state of broilers during starter stage. As well, optimum changes observed in the levels 60 and/or 90 mg of Zno-NPs per kg of basal diet.
Break:
Coffee Break 15:30-15:45 @ Texas D & E
Session Introduction
The Fourth Military Medical University, China
Biography:
Rui-An Wang received his M.D degree from Nanfang Medical University, and his Ph.D degree from the 3rd Military Medical University of China. He had been a lecturer of histology for years and then did his postdoctoral training in USA, at M.D.Anderson Cancer Center and worked as a faculty there for eight years. His scientific research experience has been very extensive, as in the field of endocrinology, male reproductive biology, developmental biology and cancer biology. His publications include those high rank journals as Nature, Nature Cell Biology, EMBO J, JCB, PNAS, Oncogene, etc. He is now a professor of pathology of the Fourth Military Medical University of China. What is special of him is that he proposed a new cancer theory, the stem cell misplacement theory, which posits that in situ carcinoma is not cancer, nor the origin of invasive cancer. The invasive cancer grows out de novo in the stroma fromdislodged epithelial stem cells. Apoptosis, instead of being a barrier of carcinogenesis as generally believed, stimulates carcinogenesis, cancer growth and metastasis.
Abstract:
For rather a long period of time, it has been widely accepted that cancer was caused by gene mutations which is termed somatic mutation theory (SMT). But now the SMT theory has met with increasing doubts, disbelieves, and been facing challenges from other alternative theories. I here from a pathological perspective, and with the evidences from molecular pathology, histopathology, and epidemiology, show that the 80 year old paradigm of carcinogenesis process from atypia to in situ carcinoma to invasive cancer does not hold up. Since 90% of the human cancers are epithelially derived \\\"carcinomas\\\", the turnover of this paradigm naturally negates the SMT theory for SMT sits on this model. The invasive cancer grows out in the stroma de novo from misplaced stem cells rather than deriving from the transformed in situ carcinoma cells. Also, I will show evidences that cancer cells are not so-believed \\\"apoptosis-resistant\\\", but rather \\\"short-lived sick cells\\\". In fact, it is the increased cell death which makes the cancer cells proliferate ceaselessly to compensate for the cell loss, and move to new locations for better chance of survival. I design this novel cancer theory as SCMT, stem cell misplacement theory. This theory is backed by huge amount of solid evidences and will bring revolutionary conceptual changes to our understanding and treatment of cancer, e.g., in situ carcinomas are not genuine cancer biologically, thus should not be treated the same as cancer.
Break:
18:30-19:30 Cocktails sponsored by Journal of Clinical & Experimental Pathology @ Texas D & E