Day 2 :
Workshop on Lung Carcinoma: Recent Challenges and solutions
Session Introduction
FLACOD GmbH, Germany
Biography:
Christof Granzow, M.D., is Professor emeritus of Biochemistry, University of Heidelberg, Germany. His group showed that the poor reproducibility of chemoresponse assays is due to riboflavin-mediated photochemical cell culture artifacts. At FLACOD GmbH, Heidelberg, he is concerned with novel protocols to predict chemotherapy outcomes.
Abstract:
In a recent, blinded clinical study on advanced lung cancer (stages IIIb and higher), the prognostic potential of an innovative, cell-based ex vivo-assay was investigated with respect to the efficacy of platinum (Pt)-based chemotherapy. High Pt sensitivity ex-vivo was always associated with partial tumor remission. The onset of Pt resistance of the tumors was depicted quantitatively in the tumor explants. Chemotherapy outcomes at various levels of Pt resistance in the explants correlated plausibly with the additional cytostatic drugs used in combination with Pt, particularly pemetrexed. Ex vivo-assays for cellular Pt response performed under conditions preventing photochemical artifacts should contribute to future optimizing of Pt-based lung cancer chemotherapy.
Track 7: Molecular Pathology
Track 8: Pathobiotechnology
Track 9: Translational Pathology
Track 10: Surgical Pathology
Track 11: DiagnosisPathology
Chair
Gabriela Oprea-Ilies
Emory University Hospital
USA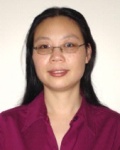 Co-Chair
Wenqing Cao
University of Rochester School of Medicine and Dentistry
USA
Session Introduction
Washington University School of Medicine, USA
Time : 13:30-13:50
Biography:
Dahiya completed her medical schooling and Pathology residency in India followed by a research fellowship in Molecular Pathology (Massachusetts General Hospital and Harvard Medical School), retraining in Pathology (New York University School of Medicine) and Neuropathology fellowship (Washington University School of Medicine) in USA. She is currently an Assistant Professor in Department of Pathology & Immunology at Washington University School of Medicine in St Louis. Her research interest is investigation of prognostic and predictive markers in brain tumors.
Abstract:
Gangliogliomas are typically low-grade neuroepithelial tumors seen in the pediatric and young adult populations. Despite their often bland histologic appearance, these tumors can recur with varying frequency; however, little data exist that adequately predict ganglioglioma recurrence in children. To identify potential histopathologic features predictive of recurrence- free survival, a series of 53 pediatric gangliogliomas were evaluated. Fifteen patients (28%) exhibited disease recurrence during the study period. BRAFV600E immunohistochemistry was performed on 47 tumor samples, and histopathologic findings were analyzed against survival data. Histopathologic features associated with longer recurrence-free survival included oligodendroglial morphology, tumor cell density, microvascular proliferation, and the presence of a lymphoplasmacytic inflammatory infiltrate. Eighteen tumors (38.3%) exhibited positive BRAFV600E staining. Positive BRAFV600E staining was associated with shorter recurrence- free survival. The present study marks the largest pediatric cohort of World Health Organization (WHO) grade I gangliogliomas with accompanying histopathologic and survival data. Collectively, the combined use of histopathologic and molecular features to stratify grade I gangliogliomas into low and high risk groups provides important information relevant to the management of children and young adults with these rare tumors.
Emory University Hospital, USA
Time : 13:55-14:20
Biography:
Gabriela Oprea-Ilies has a medical degree from The Institute of Medicine and Pharmacy, Bucharest, Romania. She completed pathology residency at the University of Minnesota, Twin Cities and Cytology fellowship at Emory University, Atlanta, GA. She studied breast cancer with Dr. Schnitt, Collins and Mallory, in Boston. Currently she is a pathologist, Assistant Professor and Principal Investigator of the breast tissue bank at Emory University, Director of the Immunolab at Grady Memorial Hospital and Adjunct Professor at Georgia State University. She has published in reputed journals, has been reviewing papers and serving in the editorial board member of repute.
Abstract:
Breast cancer remains one of the most common cancers diagnosed in women. Its treatment is currently determined by expression of predictive and prognostic markers estrogen receptor (ER), progesterone receptor (PR) and HER2 growth factor. Recently molecular studies, using unsupervised gene clusters classified breast cancers in five groups: luminal A, luminal B, HER2 positive, triple negative and breast like. Each of these breast cancer subtypes proliferate and survive through more than one mechanism. ER alpha is a nuclear protein functioning as hormone activated transcription factor that regulates genes promoting cancer cell proliferation and survival. Additional mechanisms include modulation though other transcription factors which interact with gene enhancers/promoters, or it can transduce rapid signaling via non-nuclear/non-genomic pathways. HER2 activates multiple cellular signaling pathways, including the phosphatidylinositol 3-kinase and mitogen activated protein cascades. The triple negative breast cancer develops under different pathways translated in different phenotypes as well. The basal-like cancers, from a clinical point of view tend to appear at younger age and predominate in certain ethnic groups; histopathologically show high mitotic rate, tumor necrosis, prominent lymphocytic response and, at molecular level, show a high rate of p53 mutation. An other subgroup of triple negative breast cancer are claudin low cancer which overexpress a set of gene linked to mesenchymal differentiation and acquisition of stem cell phenotypes. Important pathways involved in triple negative breast carcinogenesis include Wnt, EGFR, IGFR and vascular proliferation. The study of molecular pathway offers understanding of breast carcinogenesis and provides for targeted therapy and personalized patient management.
UT M.D. Anderson Cancer Center, USA
Biography:
Rajesh Singh has a Ph.D in Biochemistry from The University of Mysore, India and Postdoctoral research experience from University of Texas, MD Anderson Cancer Center.He has extensive experience in cancer biology focusing on the deregulated oncogenic and tumor suppressor pathways in the origin and maintenance of solid tumors and hematological malignancies. He is an Assistant Professor in the molecular diagnostics laboratory at MD Anderson, where he supervises the development team involved in design and validation of the NGS assays for routine mutational screening of tumors. He has published more than 36 papers and 3 review articles in reputed journals.
Abstract:
Next Generation Sequencing (NGS) represents a revolutionary high throughput sequencing technology, which enables massive parallel sequencing of tens and hundreds of genes utilizing a single investment of low quantity of DNA. This technology represents a major advantage over the single gene and low throughput sequencing platforms, which when needed to screen for multiple markers are labor intensive, have high DNA requirements and expensive. As the number of markers to be routinely screened in cancer diagnostics is increasing, NGS is being rapidly adapted for routine mutational screening of both solid tumors and hematological malignancies in diagnostic labs. However, application of these technologies in diagnostic arena also presents several challenges, which includes rigorous validation of these relatively new technologies to assess their suitability for routine diagnostics, evolving guidelines for validation and application and need for special bioinformatics and clinical reporting infrastructure. Rapid changes and improvements of the wet bench and analytical technology also warrant frequent revalidations before induction for clinical use. The need for changes in billing and reimbursement format to accommodate NGS into the model of single-gene tests and reporting of incidental findings also raise financial and ethical challenges, respectively
University of Rochester School of Medicine and Dentistry, USA
Time : 14:20-14:45
Biography:
Wenqing Cao, MD is a gastrointestinal pathologist and assistant professor at University of Rochester Medical Center. She received her Medical Degree from Tongji Medical University, China. She completed Anatomic and Clinical Pathology residency at Northwester University and Gastrointestinal Pathology fellowship at the Mount Sinai Medical Center. Since 1998, Dr. Cao has done extensive basic and clinical translational research in GI malignancies. She has published more than 20 papers in reputed journals and has been serving as an editorial board member.
Abstract:
The incidence of esophageal adenocarcinoma (EAC) has increased considerably in United States over the past several decades. Patients with EAC continue to have the worst prognosis with an overall survival rate of 15-25%. Early detection and selection of appropriate treatment strategy based on accurate cancer staging are the hope to improve patient survival. Lymph node metastasis (LNM) is a decisive factor for selecting aggressive therapeutic approaches today. However, prior to surgical resection, accurate cancer staging information, in particular lymph node status cannot be achieved. Tumor-associated macrophages (TAMs) are the dominant population in the tumor microenvironment and are composed of multiple distinct pro (M1) and anti (M2) tumoral subpopulations. Several lines of studies have indicated TAMs appear to have important functions in cancer invasion and metastasis. Very few studies are related to the development and progression of EAC. In this study, we investigated the roles of macrophage subtypes in EAC lymph node metastasis and the potential mechanisms. The number of M1 macrophage and M2 macrophage displayed opposite parallel change with progression of EAC. The increase of M2 macrophage and M2/M1 ratio that represented the alteration of balance between M2 and M1 were strongly associated with nodal spread and poor patient survival. The results from the cell studies indicated that M2 macrophage stimulated EAC cancer cell migration and invasion, which could be an important mechanism for nodal spread promoted. The M2/M1 ratio may be a sensitive marker to predict nodal spread and prognosis in early stage EAC.
Sapienza University of Rome, Italy
Time : 14:45-15:10
Biography:
Maria Teresa Mascellino has completed her MD at the age of 25 years from University "La Sapienza" of Rome and specialization studies in Clinical Microbiology and Infectious Diseases from University "La Sapienza" of Rome. She is Director of Microbiology Laboratory in the Department of Infectious Diseases. She has published more than 80 papers in reputed journals and has been serving as an editorial board member of repute. She is member of many scientific societies and has participated in relevant International Research Projects.
Abstract:
"Seventy-six pluritreated patients were examined. 56% of them yielded H. pylori; of these, 9 patients showed a concomitant colonization of the three gastric regions. The highest resistance rate was found for Metronidazole (71.8%) followed by Chlaritromycin (53.1%) whereas Amoxycillin showed the best susceptibility (only 6% of resistance). Levofloxacin appeared to be a promising antibacterial agent. The E-test method resulted to be more suitable than disk diffusion technique for resistance testing. Combined resistance to both Chlaritromycin and Metronidazole appeared in 50% of the strains. The isolates showing this dual resistance are recognized difficult to eradicate. Resistotypes resulted to be genotipically different even if the strains with the resistance to both Chlaritromycin and Metronidazole are more likely to belong to genotype cagA+ and vacA s1m1. Heteroresistance (different susceptibility of the isolated strains in a single stomach) resulted in 36% of patients with pangastritis. Indeed, the concomitant presence of H. pylori strains in the same subject, either susceptible or resistant or viceversa, may interfere with the eradication outcomes. In our study, antibiotic resistant Hp typically develop from pre-existing susceptible strains rather than from co-infection with a different and unrelated strains. In fact, each pair of isolates detected in four patients with heteroresistance, belonged to the same genotype (cagA+ s1m2 in patient 1 and cagA+ s1m1 in patients 2, 3 and 4). In conclusion, H. pylori antibiotic resistance state does present several issues in pluritreated patients owing to the rapid emergence of multi-resistant strains."
Nguyen Linh Toan, Vietnam Military Medical University, Vietnam
Time : 15:50-16:15
Biography:
Nguyen L Toan recieved his medical doctor degree from Hanoi Medical University, Vietnam and Ph.D. from University of Tuebingen, Germany. Currently, he is an Associate Professor of Pathophysiology and Chief of Department of Pathophysiology, Vietnam Military Medical University. He has published more than 17 papers in international peer-review science journals.
Abstract:
Hepatitis B caused by hepatitis B virus (HBV) infection is the major infectious disease with more than 350 million chronic carriers and approximately 1.2 million people die of HBV infection causes annually worldwide. HBV infection and HBV-related liver diseases are one of the most major health problems in Vietnam. Infection with different genotypes and mixtures of genotypes of HBV significantly affects the pathogenesis and clinical outcomes of HBV infection. Interplay between HBV infection and host immune response leads to a large spectrum of pathologies including acute and chronic hepatitis progressing to liver cirrhosis and hepatocellular carcinoma (HCC). Host genetic polymorphisms in various genes including Interferon alpha (IFN-alpha2), interferon-alpha receptor-1 (IFNAR1), complement genes (MBL and FCN2), MICA, CISH and STAT4 are significantly associated with susceptibility to HBV infection and progression of disease in Vietnamese population. Particularly, the deletion in the promoter region of IFN-alpha2 gene, two variants in interferon-alpha receptor-1gene(IFNAR1), variant at codon 54 of MBL and the haplotypes based on 4 functional variants of FCN2 gene, are significantly associated with clinical outcomes and subsequent disease progression. The MICA promoter variant rs2596542 and nonsynonymous substitutions MICA-129Met/Val, MICA-251Gln/Arg, MICA-175Gly/Ser, triplet repeat polymorphism and respective haplotypes are significantly contributed to HBV-induced HCC and HBV persistence. In addition, soluble serum levels of ficolin-2, MICA protein that modulated by gene variation influence the course and clinical progression of HBV infection. We conclude that molecular interaction between virus and host genetic variation play a central role during HBV infection and disease progression.
Shiraz University of Medical Sciences School of Dentistry, Iran
Time : 16:15-16:40
Biography:
Dr. Marziyeh Hamzavi has completed his DDS at the age of 23 years from Zahedan State University and Postdoctoral studies from Shiraz University of Medical Sciences, School of Dentistry. She has published more than 15 papers and posters in reputed journals and conferences.
Abstract:
Vascular endothelial growth factor (VEGF) is thought to be an important angiogenic factor that involved in tumor growth, progression and metastasis. Objective: The present study evaluate the relation between tissue expression, serum and salivary levels of VEGF in head and neck squamous cell carcinomas (HNSCCs) and their correlation with clinicopathologic features. Method and Materials: Samples were collected from 30 patients with HNSCCs and 24 healthy volunteers. Immunohistochemical analysis was used for tissue expression and ELISA was employed to measure serum and salivary levels. Results: No VEGF staining was observed in normal tissues; whereas VEGF expression was seen in six patients (20%). Mean serum level of VEGF was 83.7 ± 104.47 in patients and 50.04 ± 32.94 in controls. Mean salivary level of VEGF was 174.41 ± 115.07 in patients and 149.58 ± 101.88 in controls. No significant difference was found by Mann-Whitney statistical test between controls and patients (respectively P: 0.411, P: 0.944). No correlation was found between VEGF tissue expression and its serum and salivary level.
NICHE Theronstics, India
Time : 16:40-17:05
Biography:
Manu Noatay is Laboratory Director and Principal Consultant, Niche Theranostics and Co- founder of Niche Foundation ,Lab Medicine Expert (M.B.B.S.) & (M.D.) with rich experience in Medical /laboratory Operations and Clinical Research. Dr. Manu Noatay is a Keen Cytopathologist and currently working with various agencies like FPAI, FOGSI and Parivar Sanstha along with key opinion leaders in Gynecology in field of cervical pre- cancer detection with help of latest FDA approved technologies. She has Completed her M.D. (Pathology) from Army Hospital Research & Referral, New Delhi (Delhi University), M.B.B.S. from I.G.M.C., Shimla (H.P. University). Fellowship of International Academy of Cytology. She is also a Member of IAPM, Member of British Society of Clinical Cytology ,Fellow of International Academy of Cytopathology and Renal Pathology Society.Dr. Manu Noatay has Wide range of experience as lab medicine expert in Apollo Clinics, Fortis Escorts and Super Religare Laboratories in
Abstract:
"To develop an effective population based screening programme for cervical cancer detection as there is a lack of effective organised screening programs for cervical cancer. Cervical Cancer (Cervix Uteri) is the most common form of Cancer among women in India. India has a population of 366.58 million women ages 15 years and older who are at risk of developing cervical cancer. Cervical cancer ranks as the 1st most frequent cancer among women in India. Current estimates indicate that every year 134,420 women are diagnosed with cervical cancer and 72,825 die from the disease. Cervical cancer has the highest rate of cancer incidence & mortality among Indian women. Cancer starts with infection with HPV and then persistence of infection leads onto preinvasive lesion and after 10-15 years into invasive cervical cancer. The development of cervical cancer is typically slow, and occurs over a period of years. The progression to cervical cancer begins with the development of precancerous changes in normal cells. Most of these changes, even if left untreated, will not progress to cancer. There are several risk factors for the development of cervical cancer, both genetic and environmental. These include: Human Papillomavirus (HPV) Infection, Family History of Cervical Cancer, Age, Sexual and Reproductive History, Socioeconomic Status, Smoking, HIV Infection, long-term use of oral contraceptives, >99% of Cervical Cancer cases are attributed to HPV infection - World Cancer Congress 2012. Although cancer of the cervix can develop in women of all ages, it usually develops in women aged 35-55 years, with the peak age for incidence varying with populations (Zeller et al, 2007). In India, the peak age for cervical cancer incidence is 45-54 years, which is similar to the rest of South Asia [WHO/ICO Information Centre on HPV and Cervical Cancer (a)]."
Karuna Medical College, India
Biography:
Abstract:
Objective: Correlating risk factors for breast cancer with Histopathological grading.
Material and Method: A four year retrospective study was carried out in the department of Pathology in Karuna Medical College from 2009-2012. 46 cases which were reported as breast cancer in due course were reviewed with histopathological (Scarff-Bloom-Richardson) grade of the tumor and familial, harmonal and acquired risk factors. The correlation of risk factors and the histopathological grade is done by using 'z' test.
Results: Among 46 cases of breast cancer, all were female. 16 cases were having familial risk factors, 12 cases were having hormonal risk factors and 12 cases were having acquired risk factors. 6 cases were having both familial and hormonal risk factors. In histopathological grading 12, 12, 22 cases were of grade I, II and III respectively. High grade was significantly correlating with familial and hormonal risk factors. There was a significant correlation with p value <0.0001.
Conclusion: Familial and hormonal risk factors are associated with high grade breast cancer than with that of acquired risk factors.

Break:
18:30-19:30 Cocktails sponsored by Journal of Plant Pathology & Microbiology @ Texas D & E